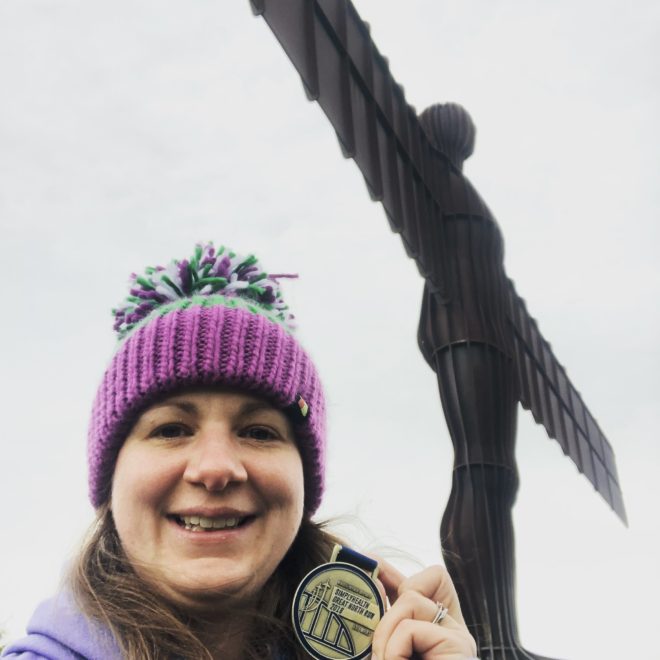 Clinic News
This month sees two of our Chiropractors take some well deserved holidays, we will do our best to get as many people in for treatments as possible so if you can help us by giving as much notice as possible to cancel your appointment if you can't attend it would be appreciated.
While the clinic is likely to be quieter we will be taking advantage of it and doing a couple of maintenance jobs including replacing the front door and the velcro on some of the ladies gowns. We hope these are scheduled to give the least amount of disruption but please bear with us.
Last month saw Sophie run the Great North Run -held together with treatments from the rest of the team and and a bit of 'magic' sports tape, Sophie crossed the finish line as the red arrows were completing their impressive display.