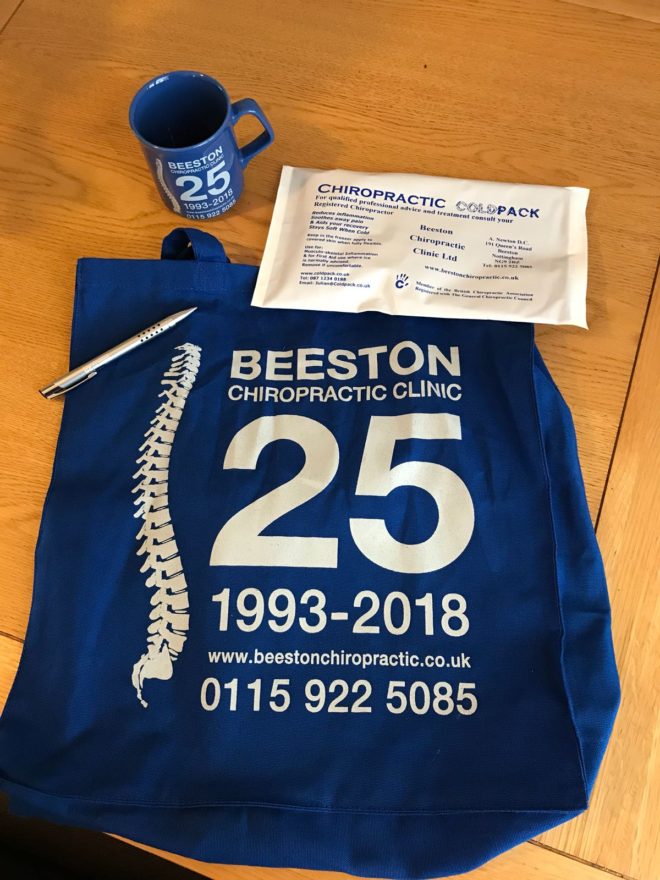 It\'s all about the babies!
As we congratulate Jenny and Mark on the safe arrival of little Georgina Doris and get rudely thrown back into the routine of school and work after what can only be described as a proper summer season, let's think about posture and be more mindful about what we are doing to ourselves on a daily basis. Don't get into bad habits, keep yourself fit, active and eat well.
Your target is to ensure you maintain that work life balance. The days are getting shorter, a minute every three days and this will make you less likely to want to exercise after work, so try and set more time aside at the weekend to keep your exercise routine going. Remember the hardest thing is to get out there - once you're there its well worth it and you can feel proud of yourself.
Look out for your September Challenge around the clinic.
Thank you for everyone who completed the patient satisfaction questionnaire, we have six lucky winners for the Prosseco and 25th Anniversry bags and they all have been contacted now. Analysis of the results and conclusions will take place over the next few weeks and we will publish these in due course.
This month we are going to focus on pregnancy and parental posture for those of your who are new to parenting or even being a grandparent - check out our advice to help you enjoy every moment of those little lives.
We still have a few 25 year bags left so if you haven't got yours please ask at reception - proceeds go to the up keep of the community defibirllator.