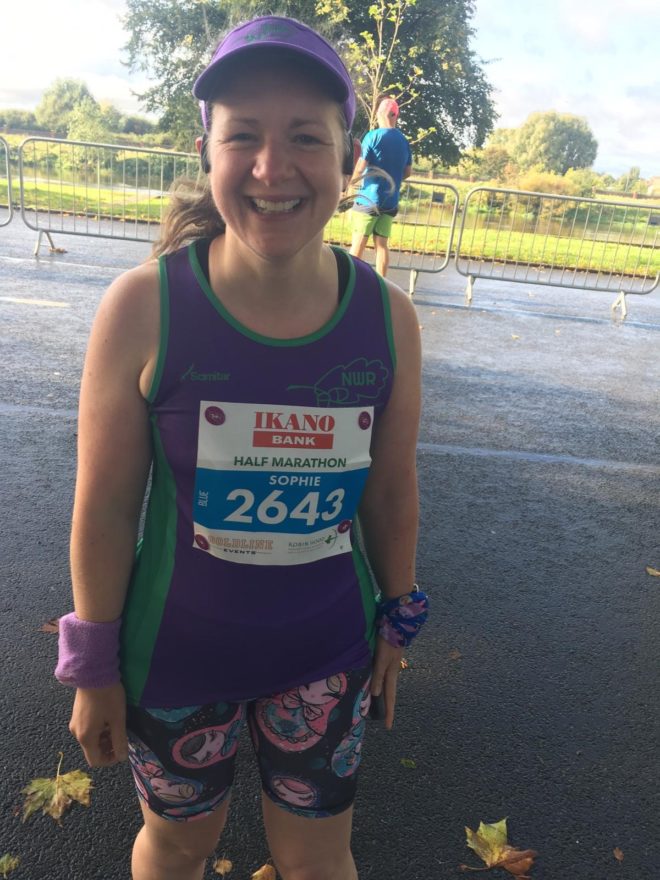 Clinic News
Sophie's fundraising social run was a fantastic success, about a hundred people turned up and between running and cake sales a massive £900 was raised.
Sophie ran the Robin Hood Half Marathon at the end of September with a very similar time to her attempt last year. Training for London had been going well prior to her surgery so fingers crossed for a speedy recovery and return to running.
Sophie will be away from the clinic for six weeks. Alex and Troy will be supporting her patients while she is away and have both increased their hours to ensure that there are plenty of appointments for everyone. Please, please, please if you cannot attend your appointment let us know well in advance - if you need extra reminders from reception please let us know.
With the Autumn days drawing in we can only assume one thing and that's the start of Goose fair in Nottingham - as chiropractors we worry about those fast rides and their effect on your spine - if you didn't get the chance to listen in to BBC Radio Nottingham when Alex spoke to Alan Clifford on Tuesday this week listen to the podcast from our website: http://www.beestonchiropractic.co.uk/podcasts/
World Spine Day 2019

16 October 2019 - The theme for this year's World Spine Day is "Get Spine Active" (#getspineactive). We've often heard the phrase 'movement is medicine', and keeping your spine mobile while staying active helps to maintain flexibility and prevent back pain. See below for more details.