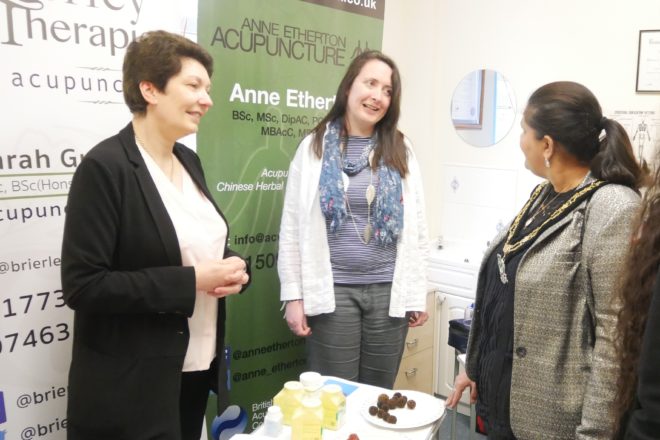 Clinic News
Well you did it - YOU raised the required £1700 for the new community defibrillator for Queens Road well done!
Thank you to everyone who helped in every way to support our 25th celebration event on Saturday 28th April 2018- although the weather was unkind it didn't stop the supporters joining us for cake and fizz.
Congratulations to all those that won one of the amazing prizes on the draw.
A list of winners and donating companies can be found on our website:
http://www.beestonchiropractic.co.uk/25th-anniversary-prize-draw-results/
Additional congratulations to Patricia Whiteley and Sean Burke who won the Clinic Quiz and Andrew's Challenges respectively - they go home with a memory foam orthopaedic pillow each.
We still have a few goodie bags available with super celebratory merchandise in if you would like one - proceeds will now go towards the long term up keep of the defibrillator.
We warmly welcome Anne Etherton and Sarah Gunn- Acupuncturists this month as they join the team at the clinic on Wednesday's and Thursday's respectively. We also extend a warm welcome to their patients who will be joining us here in their new home.
You will have been bombarded with news of the General Data Protection Regulations which leaves no business unturned who deals with your personal data. When you are next in for your appointment you will be asked to check your personal details and sign the form to allow us to safely store your data - thank you for your understanding and compliance.
The bank holidays this month will allow us to get out and about and active but do take care around the house and garden - check out what Alex had to say to Alan Clifford at Radio Nottingham - listen to the podcast on the website.
http://www.beestonchiropractic.co.uk/keep-mobile-and-supple-this-bank-holiday/