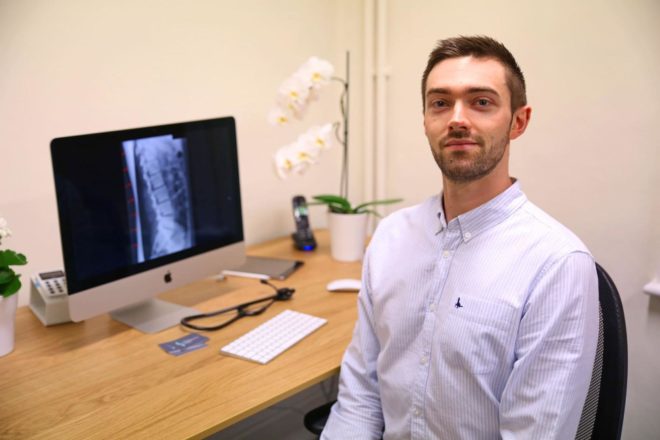 Clinic News
As thoughts of a long hot summer approach we want you to start thinking about the things that may bring your plans to an abrupt holt or stop you enjoying the well-earned rest.. yes BACK PAIN! It can strike when we least expect it and can causes weeks and even months of misery, so let us help you get ahead of the game this month and highlight what you can do to minimise the risk, read the signs and capture those magical memories made by holidays and spending time with your loved ones.
The decorating is finally complete - we are very pleased with the work Dave has done and we hope you like the more modern look.
Sophie continues to run rings around us with her amazing achievements running having just completed the Liverpool half marathon in appalling weather - well done!
We say goodbye to Andrew next month as he follows his dream of running his own practice in Derby - we wish him well and assure all his patients that they will be well looked after by Alex and Sophie over the coming months. Alex and Sophie will be increasing their hours until his replacement is found.
If you didn't get a chance to tune in with Alex and Alan Clifford at BBC Radio Nottingham last month and would like to hear the podcast visit our website with this link: http://www.beestonchiropractic.co.uk/keep-supple-on-those-long-holiday-journeys/ Alternatively listen in on Tuesday 25th June from 3pm where they're talking all things shoes!!??