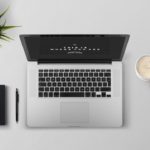 Buzz Buzz Buzz ... Clinic News
Many of our young patients are up to their necks in exams; it's a tough time of year for them mentally, but don't forget the physical affect it has on their spines. Make sure they break regularly, get plenty of exercise, sleep and eat quality food. Try and avoid sugar rich snacks that will make them moody and irritable. Prepare quick snacks of smoothies, veggie sticks with hummus and other dips, seeds and nuts for them. Water should be drunk frequently to keep the brain well hydrated. See below for some more tips on tech neck and healthy eating…
If you missed our newsletter last month we are sorry - there were some technical issues with the site that generates it. Have a quick peak at www.beestonchiropractic.co.uk/newsletters/ to view anything you might have missed.
We've been super busy at the clinic with back to back appointments, and our waiting list has been building up. Unfortunately we've had a spate of missed appointments recently, so we'd like to politely remind our patients to check their text reminders that they receive the day before their appointment. If you have an issue with your appointment and can't attend then please call us so we can rearrange it. This way we can ensure everyone gets the treatment they need, when they need it!
Have you changed you GP recently, address, or any other details on your personal records that would be helpful for us to know? Drop us an email and we can update them.