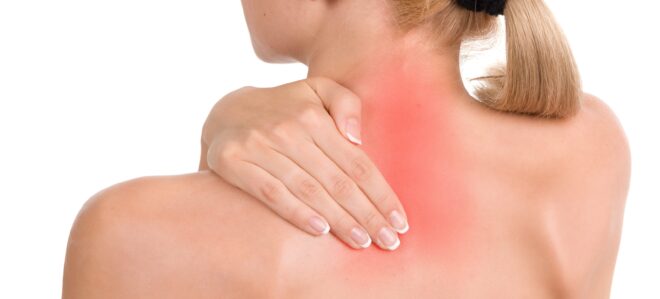 Clinic News
As we are welcoming you all back to the clinic it is becoming apparent that many are continuing to work from home for the foreseeable future. While the idea of not travelling to work or being in a noisy office all day initially appealed, the reality of isolation for those of you who live alone or overcrowding with kids to educate and high demand for the Wi-Fi and suitable office space, is a major challenge for many of you.
This month we look at some ideas to help overcome these issues from a posture perspective to reduce the neck and shoulder issues we are seeing an increase of. Alex also got the opportunity to talk to Alan Clifford on BBC Radio Nottingham again last week to share some of these ideas. If you didn't get to listen in, check out the podcast: https://www.beestonchiropractic.co.uk/working-on-your-laptop-during-lockdown-look-after-your-neck-and-back/. Check out the articles for advice on keeping that spine supple, preventing calf injuries and ways to keep your energy levels high because we are all working so very hard at the moment.
We very much welcome the return of Anne Etherton the acupuncturist next week. Anne will be in contact with her patients to share her policies and procedures with them before they attend the clinic, as we are doing things a little different, those who have been in for your chiropractic care will know.
Unfortunately, Jenny and Ruth still do not have any indication as to when they can return to the clinic or how. They are waiting patiently in the background with all their risk assessments complete, they just want the green light now.
As the clinic gets busier we are waiting to progress to another level of easing which will increase the availability of the chiropractors by a further third. Appointments will become 20 minutes apart rather than 30. Reception waiting will be allowed with social distancing and all other measures continuing for the foreseeable future e.g. masks, gloves, gowns etc. However, we feel we need to be cautious and wait a few more weeks to ensure that there is not another spike and we have to regress back to fewer appointments again, so please bear with us. We are sorry, it can be tricky to get in but do utilise the waiting list as often we are able to clear this within a few days. Missed appointments are still occurring and are very frustrating for the chiropractors so please after your reminders let us know if you cannot make your appointment.