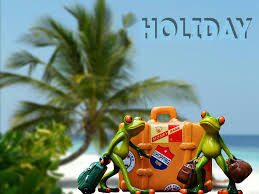 Clinic News
It looks like summer has arrived and the TV channels are full of sports -Wimbledon, Tour de France, the Lions Tests and more! We hope it inspires you to get out and get active yourself; listen to your body and book in at the clinic if you have any niggles!
The clinic is very busy and now we are entering holiday season; please double check before you leave that you're not booked in for an appointment that you won't make.
The chiropractors also have holidays booked and as a result there are limited appointments over the next few weeks, please cancel as soon as possible if you are not going to be able to attend to open up space for someone in need. The receptionists will be operating a cancellation list and we will do our very best to get you in as soon as we can!