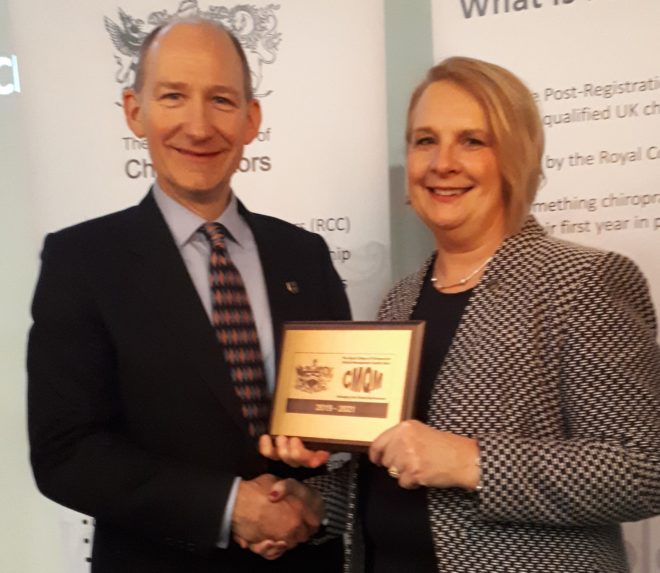 Clinic News
It's been an exciting month for the clinic, Alex collected the Royal College of Chiropractors Clinical Management Quality Mark (CMQM) award at the AGM in London - this represents nine consecutive years of the clinic meeting the standards set by the Royal College of Chiropractors. It is always a team effort and there is a huge degree of input from patients too, so thank you to all who helped us achieve this. Alex was also promoted to Pregnancy and Paediatric Faculty specialist Chair. This will be a three year post running the specialist faculty, including organising education seminars to enable members to progress through membership of the faculty, recruiting new members and being involved in the instigation and development of research for our speciality. Don't worry she'll still be seeing her patients – there will be no change in her clinic diary.
We are pleased to announce that Jenny Flowers will be returning from her maternity leave on Monday 1st April 2019- her diary is now fully open so gives reception a call to get your appointments booked in. Any appointments pre booked with Wendy will now transfer across to Jenny for the same time and date, so don't worry.
There is also a review of the massage therapist prices from the 1st April 2019 please see our website or clinic notice boards for details.
Look out for Andrew's challenge, how to have better posture at work, the hidden dangers of handbags and high heels and beating that inflammatory pain by changing what you eat, all in this month's edition.