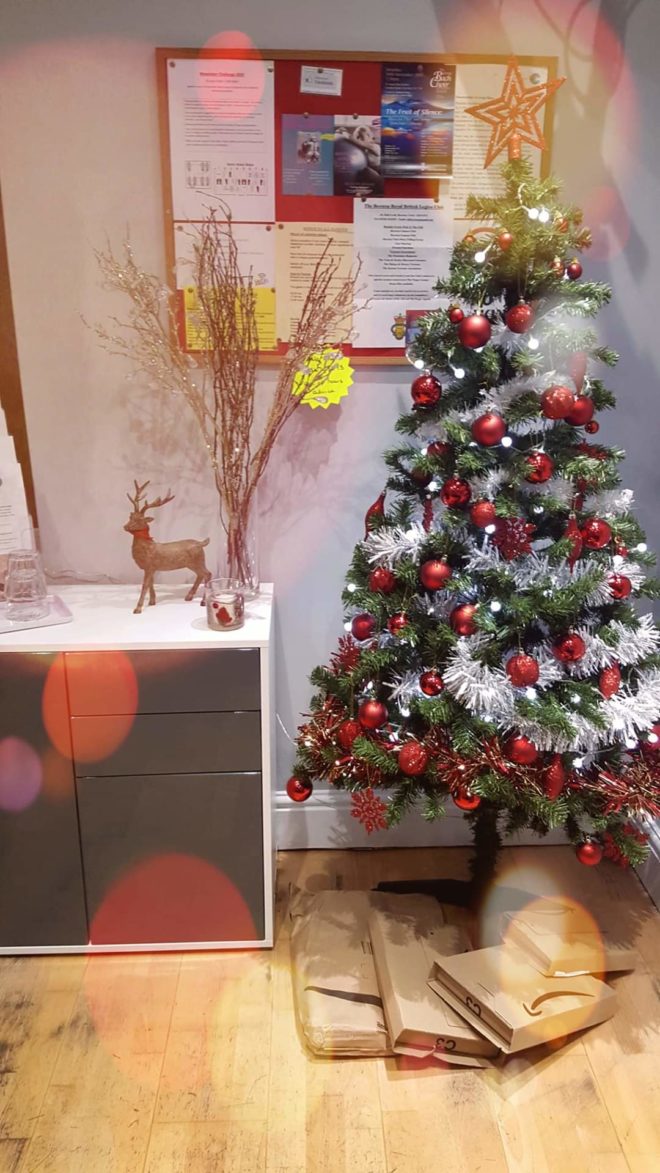 Happy Christmas
We enviously wave bye bye to Julie and Troy as they travel down under to visit family for Christmas, so the rest of us will just brace the up and coming cold and dark December weeks, counting down the days with a flurry of tinsel cards and wrapping paper as we embrace the festive season.
Let's think about keeping warm and active not letting those old joints get stiff and painful. Be mindful of how we sit on Aunty Sue's soggy settee and don't get a tingle in our backs as we struggle to get down those Christmas decorations and put up that tree.
We also welcome a new face, Katie Farnsworth to the reception team - our fourth Musketeer. We are lucky that the clinic has grown substantially after the last few years and to ensure that you have a very positive experience from using our service, the implementation of a fourth receptionist to the team is long overdue.
Sophie popped in to see us this week looking surprisingly well after her ordeal. Although she will be back next week for two weeks, unfortunately she has to have further surgery and will not likely be back until the early spring. We wish her a speedy recovery and look forward to welcoming her back with open arms when she is well again.
Meanwhile, Lucy is happy to keep on until Sophie's return and Alex has extended her hours to ensure that there are plenty of appointments to keep you going.
Please be considerate by way of ensuring you cancel your appointments as soon as possible if you can't make them as we always have a waiting list. We are having a spout of missed appointments at the moment. We know you are busy but this can be a little frustrating for other patients.
We hope to have the new carpark sign installed over the next few weeks to help you park more easily. The carpark can get busy so please try to park courteously to other patients.
If you didn't get to catch the Radio Nottingham interview last month check this link: http://www.beestonchiropractic.co.uk/podcasts/
Join us for the next one on Tuesday 17th December 2019 from 3pm